Hi, I'm Katie & I'm 16.
I'm not going to do a lot of talking here, since I have a gigantic bio on my profile. (By the way, does anyone hate the new profiles? I despise them.)
Anyway. I love to write - I occasionally post fanfiction of the slash variety in my journal...mostly related to the bands I like and sometimes a little bit of Monaboyd. (If you know what that is, you definitely HAVE to add me.)
When it comes to music, I like bands like Avenged Sevenfold, Cobra Starship, All Time Low, The Academy Is..., Fall Out Boy...etc.
I post about random stuff - life, love, regret, and everything in between.
So...let's be friends! My journal is currently f-locked, so just comment here or on the first entry in my journal & add me, and I'll add you right back!

Oh...and this is me. (: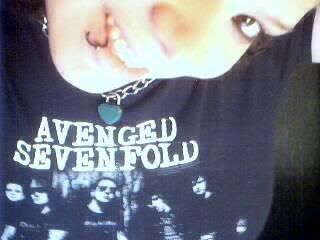 The only thing that's different about me now is I have two lip rings.